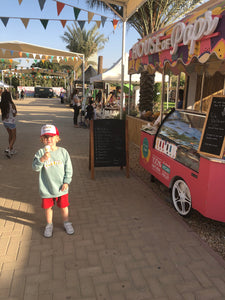 Now that the good weather has arrived, all families are excited about doing outdoor activities with your little ones. During the winter, Dubai offers many things to do. Today, we'd like to talk to you about a very special event: the Ripe Market. All About the Ripe Market Established in 2011, the Ripe Market is a community-driven initiative, supporting local businesses eager to flourish in the UAE. This season, 2023-2024, expect it to be even more vibrant and bustling than before. Dubai's Ripe Market is your ideal destination if you're on the hunt for sustainable and organic treasures. Discoveries Await...
---
In the world of textiles and apparel, the choices available today are seemingly endless. From synthetic fabrics to natural fibers, each option carries its own set of benefits and drawbacks. However, in recent years, there has been a growing appreciation for natural fabrics and their positive impact on our health and well-being. In this blog post, we'll explore what natural fabrics are and why they are considered a healthier choice when it comes to clothing and textiles. What are Natural Fibers? Natural fabrics comprise materials crafted from fibers that originate in nature, such as animal fur, plant seeds, foliage, stems,...
---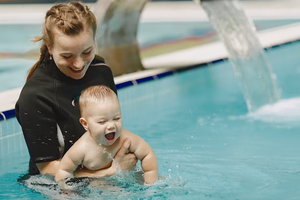 Babies have a natural affinity for water! Taking a dip in the pool with your little one offers a wonderful opportunity for both of you. The sensation of warm water is not unfamiliar to your baby, as they were nurtured within the amniotic fluid in your womb. When you think about newborn baby swimming, there are many factors to consider. Also, entering a pool isn't an entirely novel experience for them.Engaging with the pool's sights, sounds, textures, and temperature will also stimulate your baby's senses. Witnessing their reactions to the water is an adventure every parent should consider. Sharing moments...